Paranoia: Happiness is Mandatory - CODEX
Posted:
07 Dec 2019, 07:30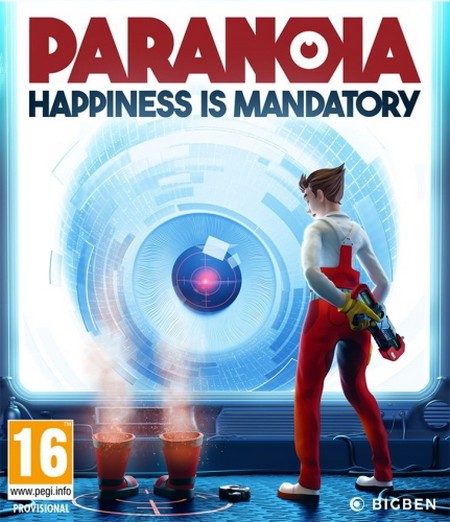 2019 | Pc | Developer : Black Shamrock & Cyanide | Publisher : Bigben Interactive | 3.6GB
Interface language : Russian , English, MULTi4
Voice Language : English
Genre : RPG
Paranoia is a CRPG game set in the last idyllic refuge of mankind, the Alpha complex, which controls the artificial intelligence Dear Computer. All citizens enjoy a life full of joy, vivacity and clarity. To question the goodwill of the Dear Computer is treason. Gaining access to unauthorized information is treason.
Refusing a daily dose of Bouncy Bubble is treason. Treason is punishable by execution on the spot. Be on your guard! Do not trust anyone! Traitors are everywhere, they are planning to destroy the Computer, the Alpha complex itself and destroy our precious lifestyle. Identify them, report them or eliminate these vile traitors. Keep your laser on hand! You are leading a team of specialists to troubleshoot problems with the RED clearance level. Your task is to find the problem - and shoot it. Dear Computer will monitor your every move, warn of any signs of betrayal and, of course, reward you for quick and heroic actions to protect the Alpha complex - or punish you for treason, using you as reactor protection.
Game features
A retro-futuristic world filled with amazing and deadly technologies.
Create and lead a team of four troubleshooters working on the Expensive Computer.
Choose your specialization from 9 available skills
Unique character progress through cloning (if you die, you progress!)
Active pause tactical combat system inspired by classic CRPG games
Original enemies, including broken robots, aggressive drink dispensers, and defective clones
Minimum system requirements :
- Requires a 64-bit processor and operating system
- OS: Windows 7 (64 bits)
- Processor: Intel Core i5-2300 / AMD FX-4350
- RAM: 4 GB RAM
- Video card: NVIDIA GeForce GTX 650 / AMD Radeon HD 6870, DirectX 10
- Disk space: 7 GB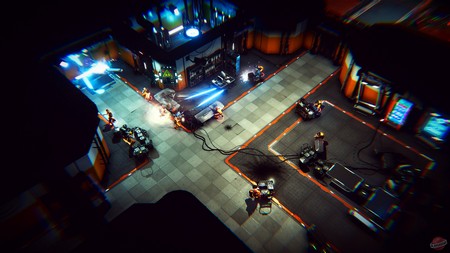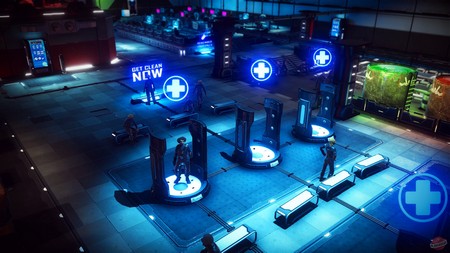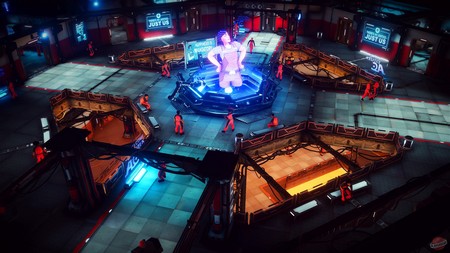 DOWNLOAD
uploadgig
Code: Select all

https://uploadgig.com/file/download/c7cc6058Fb39059b/Paranoia.Happiness.is.Mandatory-CODEX.part1.rar
https://uploadgig.com/file/download/20Ed16Ee5C4ee0Da/Paranoia.Happiness.is.Mandatory-CODEX.part2.rar
https://uploadgig.com/file/download/772fA23b05A69d47/Paranoia.Happiness.is.Mandatory-CODEX.part3.rar
https://uploadgig.com/file/download/020Da19eb2eae857/Paranoia.Happiness.is.Mandatory-CODEX.part4.rar

rapidgator
Code: Select all

https://rapidgator.net/file/76b297d862368a02db190eabdff3283e/Paranoia.Happiness.is.Mandatory-CODEX.part1.rar
https://rapidgator.net/file/c8562f18a8e7249bea1b52f92654934c/Paranoia.Happiness.is.Mandatory-CODEX.part2.rar
https://rapidgator.net/file/ef2681e92af2d2a4b7a4bfc7d7eaf879/Paranoia.Happiness.is.Mandatory-CODEX.part3.rar
https://rapidgator.net/file/b9f276d5bdc9ef908b6942371bae0049/Paranoia.Happiness.is.Mandatory-CODEX.part4.rar

nitroflare
Code: Select all

http://nitroflare.com/view/29BF48C6E91F20E/Paranoia.Happiness.is.Mandatory-CODEX.part1.rar
http://nitroflare.com/view/76CA78FD572BD59/Paranoia.Happiness.is.Mandatory-CODEX.part2.rar
http://nitroflare.com/view/2BB2793FA99087B/Paranoia.Happiness.is.Mandatory-CODEX.part3.rar
http://nitroflare.com/view/87F1FD8872A9BF4/Paranoia.Happiness.is.Mandatory-CODEX.part4.rar