Dragon Ball Z: Kakarot (v.1.03 + DLC) RePack by xatab
Posted:
19 Jan 2020, 19:30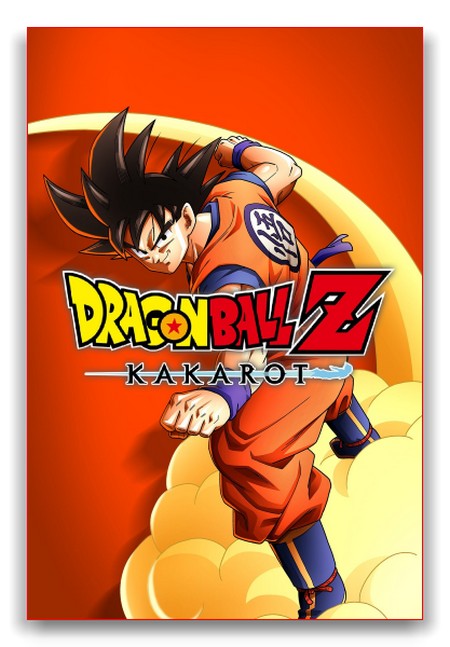 2020 | PC | Developer : CyberConnect2 Co. Ltd. | Publisher : BANDAI NAMCO Entertainment | 26.74 GB
Language : Russian | English | Multi
Voice Language : English | Japanese
Genre : RPG / 3D / Action
Dragon Ball Z: Kakarot - the long-awaited continuation of the Dragon Ball Z series of games. The game is made based on the manga and anime series Dragon Pearl. The main character, Song Goku, is the protagonist of the universe; we have to go on an adventure with him and find out his story.
System requirements:
Operating System : Windows 7 / Windows 8.1 / Windows 10 (64-bit versions);
Processor : Intel Core i5-2400 or AMD Phenom II X6 1100T;
RAM : 4 GB;
Video card : GeForce GTX 750 Ti or Radeon HD 7950;
Free space on hard disk : 33.5 GB
Events unfold in the universe "Dragon Ball Z"; the development of what is happening is supplemented by side quests and various RPG components, such as: character development and leveling, collecting and crafting things.
Goku encounters opponents, enters into incredible fights and, if necessary, uses his strongest attacks. Fans of the series will be able to experience nostalgia: the plot is adapted and updated specifically for the game.
Game Features:
LEGENDARY BATTLES
Enter the history of DRAGON BALL Z! You are waiting for legendary battles and amusing quests, as well as new stories that reveal the secrets of the DRAGON BALL universe!
NEW ADVENTURES
Remember the story of Goku and the other Z warriors in DRAGON BALL Z: KAKAROT! Fight, fish, eat and train with Goku, Gohan, Vejita and others, living a full life in the game world. Explore new zones, get into adventures and make friends among the heroes from the DRAGON BALL Z universe.
Fighters Z
Take a fresh look at the famous DRAGON BALL Z battles. Fight in the arenas, challenging the celebrities DRAGON BALL (Raditz, Frieza, Sell, etc.). Increase your strength level and develop fighting skills! Z fighters not only fight. Get to know their world! Catch fish, fly, eat, train and win the DRAGON BALL Z sagas.
Features of repack:
Based on the release of CODEX
Nothing Cut / Nothing Recoded
Game Version 1.03
Addition:
DRAGON BALL Z: KAKAROT Aged Wild Steak
DRAGON BALL Z: KAKAROT Dragon Palace Bowl
DRAGON BALL Z: KAKAROT Steaming-Hot Grilled Fish
DRAGON BALL Z: KAKAROT Pre-Order DLC Pack
DRAGON BALL Z: KAKAROT Season Pass
A shortcut for changing the language to the desktop is displayed
Voice language changes in the game settings menu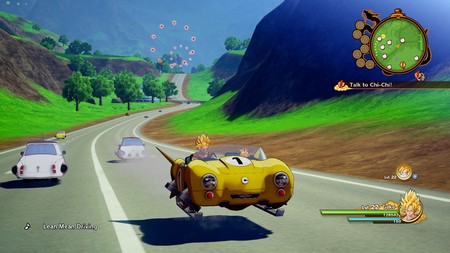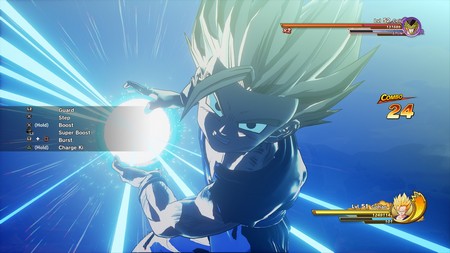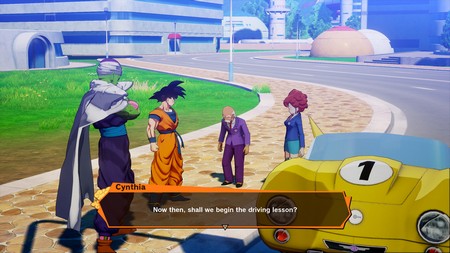 DOWNLOAD
uploadgig
Code: Select all

https://uploadgig.com/file/download/E85112F2cb57F410/Dragon.Ball.Z.xatab.part01.rar
https://uploadgig.com/file/download/d523fcBdbfA72748/Dragon.Ball.Z.xatab.part02.rar
https://uploadgig.com/file/download/09750FAe1bF7A207/Dragon.Ball.Z.xatab.part03.rar
https://uploadgig.com/file/download/c31602bcb8C1bc85/Dragon.Ball.Z.xatab.part04.rar
https://uploadgig.com/file/download/3425B508f602ebb3/Dragon.Ball.Z.xatab.part05.rar
https://uploadgig.com/file/download/feF1b579038c7cd6/Dragon.Ball.Z.xatab.part06.rar
https://uploadgig.com/file/download/dcFa2a376648C915/Dragon.Ball.Z.xatab.part07.rar
https://uploadgig.com/file/download/612283852cc304e2/Dragon.Ball.Z.xatab.part08.rar
https://uploadgig.com/file/download/f1EcbF50B5c4f75c/Dragon.Ball.Z.xatab.part09.rar
https://uploadgig.com/file/download/537f1ec650b54D68/Dragon.Ball.Z.xatab.part10.rar
https://uploadgig.com/file/download/1080f6fcbaF62a10/Dragon.Ball.Z.xatab.part11.rar
https://uploadgig.com/file/download/bB7AdCb24f039aef/Dragon.Ball.Z.xatab.part12.rar
https://uploadgig.com/file/download/C985202a55932E94/Dragon.Ball.Z.xatab.part13.rar
https://uploadgig.com/file/download/9fE07CA04c4bb009/Dragon.Ball.Z.xatab.part14.rar
https://uploadgig.com/file/download/413d1619Be7574c0/Dragon.Ball.Z.xatab.part15.rar
https://uploadgig.com/file/download/d34628b614ccd224/Dragon.Ball.Z.xatab.part16.rar
https://uploadgig.com/file/download/5a78D671C047bd00/Dragon.Ball.Z.xatab.part17.rar
https://uploadgig.com/file/download/2d5751a217e0c920/Dragon.Ball.Z.xatab.part18.rar
https://uploadgig.com/file/download/A1861Ef4564116d8/Dragon.Ball.Z.xatab.part19.rar
https://uploadgig.com/file/download/10a804329293Aeb6/Dragon.Ball.Z.xatab.part20.rar
https://uploadgig.com/file/download/cf89dcd61789e07a/Dragon.Ball.Z.xatab.part21.rar
https://uploadgig.com/file/download/a0fe843BbD5ccD8e/Dragon.Ball.Z.xatab.part22.rar
https://uploadgig.com/file/download/8cE10b9819a24fc3/Dragon.Ball.Z.xatab.part23.rar
https://uploadgig.com/file/download/21c9c9e6Ca4406c5/Dragon.Ball.Z.xatab.part24.rar
https://uploadgig.com/file/download/15f681f69df6d2A6/Dragon.Ball.Z.xatab.part25.rar
https://uploadgig.com/file/download/C6D56dc6069441d1/Dragon.Ball.Z.xatab.part26.rar
https://uploadgig.com/file/download/ae12c55C79c2eb55/Dragon.Ball.Z.xatab.part27.rar

rapidgator
Code: Select all

https://rapidgator.net/file/4562db2dc09a45fea934d745884891e4/Dragon.Ball.Z.xatab.part01.rar
https://rapidgator.net/file/7cdfb765ea0aba13e699ed67bd3ad454/Dragon.Ball.Z.xatab.part02.rar
https://rapidgator.net/file/175f9f35da1073834729b780e5326705/Dragon.Ball.Z.xatab.part03.rar
https://rapidgator.net/file/89972c53996d088e779d6526a65bf7c6/Dragon.Ball.Z.xatab.part04.rar
https://rapidgator.net/file/4eea9b234911b41b111e26f650df9488/Dragon.Ball.Z.xatab.part05.rar
https://rapidgator.net/file/dabfba5532192c3d072588a97463fcb3/Dragon.Ball.Z.xatab.part06.rar
https://rapidgator.net/file/72939e8783b632da32bb02befe024989/Dragon.Ball.Z.xatab.part07.rar
https://rapidgator.net/file/b8218f40547b031a1e71c0efc389b287/Dragon.Ball.Z.xatab.part08.rar
https://rapidgator.net/file/e444757a0474de569e813312615ee6fa/Dragon.Ball.Z.xatab.part09.rar
https://rapidgator.net/file/ec93366628ce76613cfc4f8f7f336148/Dragon.Ball.Z.xatab.part10.rar
https://rapidgator.net/file/66eb3c5150b9077d5d93c9daaf98bbeb/Dragon.Ball.Z.xatab.part11.rar
https://rapidgator.net/file/061621f42ffecebe55e45e29b19a3d66/Dragon.Ball.Z.xatab.part12.rar
https://rapidgator.net/file/769220ed2b3a6edf8c8ea7dc2ac25291/Dragon.Ball.Z.xatab.part13.rar
https://rapidgator.net/file/daf299bd82fb71d30bfc4297dd993da5/Dragon.Ball.Z.xatab.part14.rar
https://rapidgator.net/file/5da606ea5672dd6bf3b1a1d54482dca9/Dragon.Ball.Z.xatab.part15.rar
https://rapidgator.net/file/e48c1767b4db0ed396a82317262290b3/Dragon.Ball.Z.xatab.part16.rar
https://rapidgator.net/file/dee5af309497acfc0f4cc3d913be02a5/Dragon.Ball.Z.xatab.part17.rar
https://rapidgator.net/file/0f5cea637d67b311f03cf43b8d23b020/Dragon.Ball.Z.xatab.part18.rar
https://rapidgator.net/file/1a4b002717925e2fa97cb4302f70ae59/Dragon.Ball.Z.xatab.part19.rar
https://rapidgator.net/file/51a24efb8537d99e812c978ff6d78e91/Dragon.Ball.Z.xatab.part20.rar
https://rapidgator.net/file/05f8ed93d405df7dddb2918371cefd31/Dragon.Ball.Z.xatab.part21.rar
https://rapidgator.net/file/833c321aa3a73bdf46e46c289c78589e/Dragon.Ball.Z.xatab.part22.rar
https://rapidgator.net/file/3d9a24f802a4bdff76567eb5587c3f3a/Dragon.Ball.Z.xatab.part23.rar
https://rapidgator.net/file/d1167c48ae24a8408331fd8f012a345c/Dragon.Ball.Z.xatab.part24.rar
https://rapidgator.net/file/c32fba71d18b9a9984b297cc4625a613/Dragon.Ball.Z.xatab.part25.rar
https://rapidgator.net/file/fe56a927c8f33ec20fe5799366710595/Dragon.Ball.Z.xatab.part26.rar
https://rapidgator.net/file/9ce9127da51dfc9455c1ef57697c929a/Dragon.Ball.Z.xatab.part27.rar

nitroflare
Code: Select all

http://nitroflare.com/view/7A944D416EA68F0/Dragon.Ball.Z.xatab.part01.rar
http://nitroflare.com/view/9DBD62371A45144/Dragon.Ball.Z.xatab.part02.rar
http://nitroflare.com/view/FBB6340783CE1DE/Dragon.Ball.Z.xatab.part03.rar
http://nitroflare.com/view/D5196FA721DBFB5/Dragon.Ball.Z.xatab.part04.rar
http://nitroflare.com/view/3BB1F33A18BA374/Dragon.Ball.Z.xatab.part05.rar
http://nitroflare.com/view/5300C7B6A1FBFE3/Dragon.Ball.Z.xatab.part06.rar
http://nitroflare.com/view/7AE60ED367C17A5/Dragon.Ball.Z.xatab.part07.rar
http://nitroflare.com/view/4A7CCE2DA5ACDB7/Dragon.Ball.Z.xatab.part08.rar
http://nitroflare.com/view/A55CCCB82117684/Dragon.Ball.Z.xatab.part09.rar
http://nitroflare.com/view/713D2DA4206BAF5/Dragon.Ball.Z.xatab.part10.rar
http://nitroflare.com/view/B7709F7BC1B7F47/Dragon.Ball.Z.xatab.part11.rar
http://nitroflare.com/view/D1CB1DFA747B7B2/Dragon.Ball.Z.xatab.part12.rar
http://nitroflare.com/view/67917CFFF9BD97E/Dragon.Ball.Z.xatab.part13.rar
http://nitroflare.com/view/0B6CD9BF0C48EB5/Dragon.Ball.Z.xatab.part14.rar
http://nitroflare.com/view/2EF56A2F7FCAB6B/Dragon.Ball.Z.xatab.part15.rar
http://nitroflare.com/view/674E3E5471854ED/Dragon.Ball.Z.xatab.part16.rar
http://nitroflare.com/view/74E1BE6B153CEFB/Dragon.Ball.Z.xatab.part17.rar
http://nitroflare.com/view/B11FEF6975E7B26/Dragon.Ball.Z.xatab.part18.rar
http://nitroflare.com/view/3BCDE2558EA8A52/Dragon.Ball.Z.xatab.part19.rar
http://nitroflare.com/view/15FCC1A377FFE56/Dragon.Ball.Z.xatab.part20.rar
http://nitroflare.com/view/A93EB5868355D71/Dragon.Ball.Z.xatab.part21.rar
http://nitroflare.com/view/EAC35785BC98DC4/Dragon.Ball.Z.xatab.part22.rar
http://nitroflare.com/view/D4E42B06E01C331/Dragon.Ball.Z.xatab.part23.rar
http://nitroflare.com/view/4B13640E56645C4/Dragon.Ball.Z.xatab.part24.rar
http://nitroflare.com/view/4EFB7FCD61CF30F/Dragon.Ball.Z.xatab.part25.rar
http://nitroflare.com/view/14A1A3F76E8094D/Dragon.Ball.Z.xatab.part26.rar
http://nitroflare.com/view/7029D8DC810ACA9/Dragon.Ball.Z.xatab.part27.rar