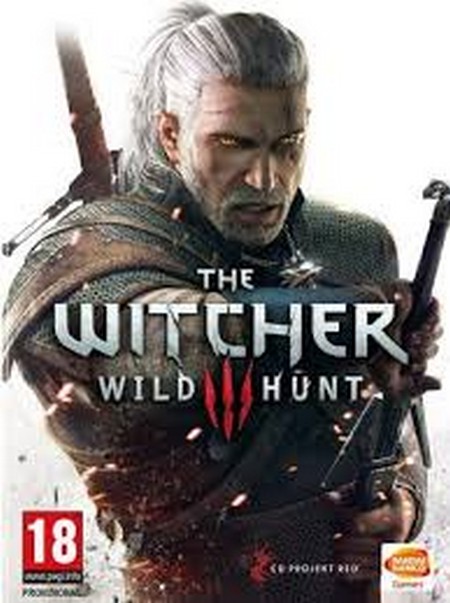 2015 | PC | Developer & Publisher: CD PROJEKT RED | 31.64 GB
Interface language: Russian, English, French, Italian, German, Spanish, Arabic, Czech, Hungarian, Japanese, Korean, Polish, Portuguese (Brazilian), Chinese (traditional)
Voice Language: Russian, English
Genre: RPG
"The Witcher: Wild Hunt" is a new-generation role-playing game with a deep plot, the action of which takes place in the open world. A huge and amazingly beautiful game universe will force the player to make difficult decisions, each of which will have its own consequences. In The Witcher, you play as Geralt of Rivia, a professional monster killer looking for a child mentioned in ancient prophecy. You will find a world of rich trading cities, islands inhabited by fearless cutthroats, dangerous mountain passes and dark caves.
SYSTEM REQUIREMENTS
Operating System: Windows 7/8 / 8.1 / 10 64 bit;
Processor: Intel CPU Core i5-2500K 3.3GHz / AMD CPU Phenom II X4 940;
RAM: 6 GB;
Video card: Nvidia GPU GeForce GTX 660 / AMD GPU Radeon HD 7870;
Sound Card: Sound device compatible with DirectX11
Free space on hard disk: 36 GB (one language pack)
Play as a hired killer of monsters, masterfully owning a blade
The Witchers from early childhood were trained in the craft and subjected to mutations in order to endow superhuman skills, strength and speed of reaction. These monster killers were supposed to repel the monsters that filled their world.
Repack Features
- Based on the GOG edition from RG GOGFAN;
- Nothing is cut or recoded;
- Version 1.31;
- There are all released additions:
Beard and Hair Style Set
Temerian armor set
Alternative Look for Yennefer
New Quest "Contract: Missing Miners"
Elite crossbow set
"Ballad Heroes" Neutral Gwent Card Set
Nilfgaardian armor set
New Quest "Fool's Gold"
Alternative Look for Triss
Skellige armor set
New Quest "Scavenger Hunt: Wolf School Gear"
New Quest "Contract: Skellige's Most Wanted"
New Quest "Where The Cat and Wolf Play"
Alternative Look for Ciri
New finisher animations
New game +
Hearts of stone expansion pack
Blood & Wine Expansion Pack
- The ability not to download or install unnecessary voice acting;
- The ability not to download or install the HD Reworked Projekt modification (version 11)
- Installation time - ~ 18 minutes (Depends on the configuration of your PC)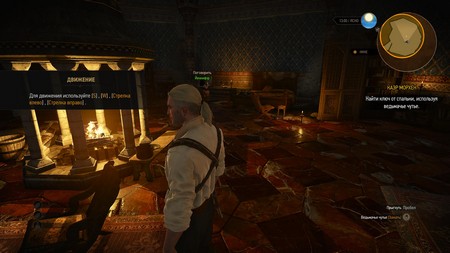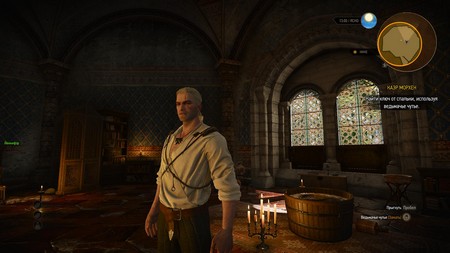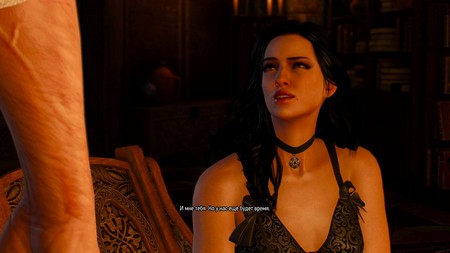 DOWNLOAD
uploadgig
Code: Select all

https://uploadgig.com/file/download/b60d6E39Ba6919c3/The.Witcher3.part01.rar
https://uploadgig.com/file/download/69066e139043d62c/The.Witcher3.part02.rar
https://uploadgig.com/file/download/724192496012b60a/The.Witcher3.part03.rar
https://uploadgig.com/file/download/5519b83e8281D807/The.Witcher3.part04.rar
https://uploadgig.com/file/download/3ba50691e6a5C13A/The.Witcher3.part05.rar
https://uploadgig.com/file/download/fd8e1f7Ce1846c50/The.Witcher3.part06.rar
https://uploadgig.com/file/download/eD08556bf465aA80/The.Witcher3.part07.rar
https://uploadgig.com/file/download/40a2dd0AE3605072/The.Witcher3.part08.rar
https://uploadgig.com/file/download/1067D60c840b14Bf/The.Witcher3.part09.rar
https://uploadgig.com/file/download/4bc724373053a509/The.Witcher3.part10.rar
https://uploadgig.com/file/download/7F4fd67ba375bfd6/The.Witcher3.part11.rar
https://uploadgig.com/file/download/380ff1a33b0a97d2/The.Witcher3.part12.rar
https://uploadgig.com/file/download/A257fE02ef07105e/The.Witcher3.part13.rar
https://uploadgig.com/file/download/170e65A650f540e8/The.Witcher3.part14.rar
https://uploadgig.com/file/download/b0145C01F9ed1e05/The.Witcher3.part15.rar
https://uploadgig.com/file/download/Dba01A18c77dab01/The.Witcher3.part16.rar
https://uploadgig.com/file/download/89e351342ed44250/The.Witcher3.part17.rar
https://uploadgig.com/file/download/f36F9b6af1E3cb5E/The.Witcher3.part18.rar
https://uploadgig.com/file/download/c95839ab44d400Fb/The.Witcher3.part19.rar
https://uploadgig.com/file/download/e0Acbe66079cf645/The.Witcher3.part20.rar
https://uploadgig.com/file/download/548ed87fFb36d7ec/The.Witcher3.part21.rar
https://uploadgig.com/file/download/0D2f55d70A74e802/The.Witcher3.part22.rar
https://uploadgig.com/file/download/3815b432c5396650/The.Witcher3.part23.rar
https://uploadgig.com/file/download/9d387e418073517A/The.Witcher3.part24.rar
https://uploadgig.com/file/download/724a68C2416a75e8/The.Witcher3.part25.rar
https://uploadgig.com/file/download/d0A1ceb0a287a1c8/The.Witcher3.part26.rar
https://uploadgig.com/file/download/D41bc934bf383e01/The.Witcher3.part27.rar
https://uploadgig.com/file/download/35Ebbd27b366d8a1/The.Witcher3.part28.rar
https://uploadgig.com/file/download/d53f1054Af8f9E28/The.Witcher3.part29.rar
https://uploadgig.com/file/download/c07B75717616eb19/The.Witcher3.part30.rar
https://uploadgig.com/file/download/8ee44355FbAAfFd4/The.Witcher3.part31.rar
https://uploadgig.com/file/download/012b40a1cd0dfEf4/The.Witcher3.part32.rar

rapidgator
Code: Select all

https://rapidgator.net/file/cc9b5d96212a1320cc30ff94b3500695/The.Witcher3.part01.rar
https://rapidgator.net/file/dfaf475aef4b178fbf418bedfe3399b7/The.Witcher3.part02.rar
https://rapidgator.net/file/765d6c8652d47ca5445c3fabed04377c/The.Witcher3.part03.rar
https://rapidgator.net/file/3fbdae112e426b051206e9aa5815ebf7/The.Witcher3.part04.rar
https://rapidgator.net/file/9294b20289c480814c55939d27854977/The.Witcher3.part05.rar
https://rapidgator.net/file/dd21f18d7140d953c78e3c1a341ffed3/The.Witcher3.part06.rar
https://rapidgator.net/file/d0bc3acd65a4c7140b5c0152b2907ce7/The.Witcher3.part07.rar
https://rapidgator.net/file/932ac7c94d20590c4955452e4fac3a79/The.Witcher3.part08.rar
https://rapidgator.net/file/009f47c4aab545e8016741bf29ae5941/The.Witcher3.part09.rar
https://rapidgator.net/file/44ba36630bf1770cd06e0959f0f3ca9f/The.Witcher3.part10.rar
https://rapidgator.net/file/29059f39353bb7da242d60f56a11aec8/The.Witcher3.part11.rar
https://rapidgator.net/file/5737fd0b5d2af4ff109c3e4ba910a4be/The.Witcher3.part12.rar
https://rapidgator.net/file/15647cb5ba7effff9f3fd4abb01606f1/The.Witcher3.part13.rar
https://rapidgator.net/file/b65535df2729ff7717442416d3d07061/The.Witcher3.part14.rar
https://rapidgator.net/file/67704c3f326362254ff9e4f2c8934314/The.Witcher3.part15.rar
https://rapidgator.net/file/896f1d43c7d50dcd89732802072a62a1/The.Witcher3.part16.rar
https://rapidgator.net/file/5b0ffd7c0ab357488345110c5680ff03/The.Witcher3.part17.rar
https://rapidgator.net/file/b16a81d596b65f60b9a9e93236eb0938/The.Witcher3.part18.rar
https://rapidgator.net/file/9793332cc71ce705beb281b17f32ba21/The.Witcher3.part19.rar
https://rapidgator.net/file/a8f7e799b5a088a2ebcf5f79a060a817/The.Witcher3.part20.rar
https://rapidgator.net/file/f388578ac9a266e69523eedb8831167d/The.Witcher3.part21.rar
https://rapidgator.net/file/fe812a05b54f66e4677f1ab9fc5d8c68/The.Witcher3.part22.rar
https://rapidgator.net/file/7c5aa62116c6e8e6c011b2b4ac97e23a/The.Witcher3.part23.rar
https://rapidgator.net/file/cf9f77e8e9ba86c2dc9310eaa70f4196/The.Witcher3.part24.rar
https://rapidgator.net/file/e7658d4f6ee906508a21567e77e5bcb3/The.Witcher3.part25.rar
https://rapidgator.net/file/2ba41e3d11ce4a4fbfa7652fac6ba627/The.Witcher3.part26.rar
https://rapidgator.net/file/821580700e31b39243b461747b574b71/The.Witcher3.part27.rar
https://rapidgator.net/file/1a1ffe1ae3ced6fbede2ddf5d0643393/The.Witcher3.part28.rar
https://rapidgator.net/file/e84ae3a8b5221f4f8b7bdb907af837cd/The.Witcher3.part29.rar
https://rapidgator.net/file/6013e61394264604391d71c0dcb36d1a/The.Witcher3.part30.rar
https://rapidgator.net/file/c86f5e9bf4674630801e1c067dd0b2d5/The.Witcher3.part31.rar
https://rapidgator.net/file/7b3aa1e7ac3fa27fdd48f29d2f019ea9/The.Witcher3.part32.rar

nitroflare
Code: Select all

http://nitroflare.com/view/FEAE1DBD435DE2D/The.Witcher3.part01.rar
http://nitroflare.com/view/15CAFE692DF36B7/The.Witcher3.part02.rar
http://nitroflare.com/view/4A600255DFB0720/The.Witcher3.part03.rar
http://nitroflare.com/view/AB24F928CC2BBA1/The.Witcher3.part04.rar
http://nitroflare.com/view/8E237BC962431E1/The.Witcher3.part05.rar
http://nitroflare.com/view/9BC0319D49B2EF2/The.Witcher3.part06.rar
http://nitroflare.com/view/9C413A27B294350/The.Witcher3.part07.rar
http://nitroflare.com/view/9333BCB831B024D/The.Witcher3.part08.rar
http://nitroflare.com/view/C4F9FCE3608A8DE/The.Witcher3.part09.rar
http://nitroflare.com/view/B431737550DDDEE/The.Witcher3.part10.rar
http://nitroflare.com/view/5D2113E2AD8ABD5/The.Witcher3.part11.rar
http://nitroflare.com/view/CF9CA557D1ABB6E/The.Witcher3.part12.rar
http://nitroflare.com/view/579237B1416C031/The.Witcher3.part13.rar
http://nitroflare.com/view/7F16E2758857A0A/The.Witcher3.part14.rar
http://nitroflare.com/view/EDEDF7732BDDA68/The.Witcher3.part15.rar
http://nitroflare.com/view/9B0081244D92E88/The.Witcher3.part16.rar
http://nitroflare.com/view/81E7C2C6241EE28/The.Witcher3.part17.rar
http://nitroflare.com/view/AACD4BA543F70E7/The.Witcher3.part18.rar
http://nitroflare.com/view/42A8411AA937810/The.Witcher3.part19.rar
http://nitroflare.com/view/1C8211A1B4E677C/The.Witcher3.part20.rar
http://nitroflare.com/view/9BC83C18AD1C4F5/The.Witcher3.part21.rar
http://nitroflare.com/view/4A075FF254C2A39/The.Witcher3.part22.rar
http://nitroflare.com/view/5923AA1CA108CC4/The.Witcher3.part23.rar
http://nitroflare.com/view/CA86AE431D4DA22/The.Witcher3.part24.rar
http://nitroflare.com/view/E1207A4C7562DCC/The.Witcher3.part25.rar
http://nitroflare.com/view/48DD0F63657251F/The.Witcher3.part26.rar
http://nitroflare.com/view/DF204AD170EB8B7/The.Witcher3.part27.rar
http://nitroflare.com/view/73B15E9C9A547DA/The.Witcher3.part28.rar
http://nitroflare.com/view/BE398B2F4819BF7/The.Witcher3.part29.rar
http://nitroflare.com/view/DF3CE373BB892D3/The.Witcher3.part30.rar
http://nitroflare.com/view/5325097F4584602/The.Witcher3.part31.rar
http://nitroflare.com/view/1BD74932F01DEC3/The.Witcher3.part32.rar